New Update Hotspot Shield(50 Servers) and Expat Shield(20 Servers) fixed config! in One credits pdin kay 89dufpoqidjv at kay drwang12

Note para sa mga newbie nang VPN na ito First install nyo ang TAP-HSS para gumana ang VPN download nyo ito sa attachment

Sa mga ngta2nong kung pano to gamitin:
kung nkagamit n kau dati ng Hotspot/Expat Shield extract nyo lng.. tpos run ung exhs.exe

Para sa mga globe n E153 users Go to Tools--> Options --> General--> Connection Type: RAS(MODEM)


Simple and organized GUI..

Tested 100% working.. hehe

Automatic application starter added! kung may application kau n gus2 iautostart pg connect ng GUI gya ng pinger,Usurf o anu man.. hanapin nyo lng ang starter.txt tpos add nyo ung filename ng applications separated with comma(if more than one)

ex:

app1.exe,app2.exe,app3.exe

save nyo.

tapos copy nyo lng s folder "app/bin/" ung mga application na irurun





ksama na din sa GUI mismo ung auto pinger


para po mas madali stin mgadd at mgdelete ng mga server n hindi n gumaga na.. gumwa ako ng form pra d2

dagdagan nyo lng servers kung my alam kau mg working servers for HSS at Expat




sa mga ngta2nong kung nsan ung server management and2 po.. click nyo lng ung "View Servers"




para po s mga gus2ng baguhin ang appearance ng GUI pede nyo n po bguhin ung mga images.. punta lng po kau s folder ng "Images" andun n source.. gwa lng po kau ng images na .gif ang format then replace nyo nlng ung nsa folder.. Ang hindi nyo lang mapa2litan eh ung sa about at sa splash screen

***note dapat po same ung dimension at filename ung image ha..

may backup nmn ung mga image nsa folder n "data/Images(backup)" sakaling mgerror

post nio nlng ung screenshot ng gnwa nio hehe



para s mga gus2 n poh ung appearance ni2 wag nio nlng galawin ung folder..

download nalang po ng gus2 itry

Nov. 12, 2011 update

http://www.mediafire.com/?u6paf6pw3afs21v
no need for .net framework mga ka pd..
hehe feedback nlng
Sample Edit
One Piece
| | |
| --- | --- |
| | This image has been resized. Click this bar to view the full image. The original image is sized 998x627. |
extract nyo lng at copy nio lng ung images s folder n" Images"
edit ni bennedic
| | |
| --- | --- |
| | This image has been resized. Click this bar to view the full image. The original image is sized 958x754. |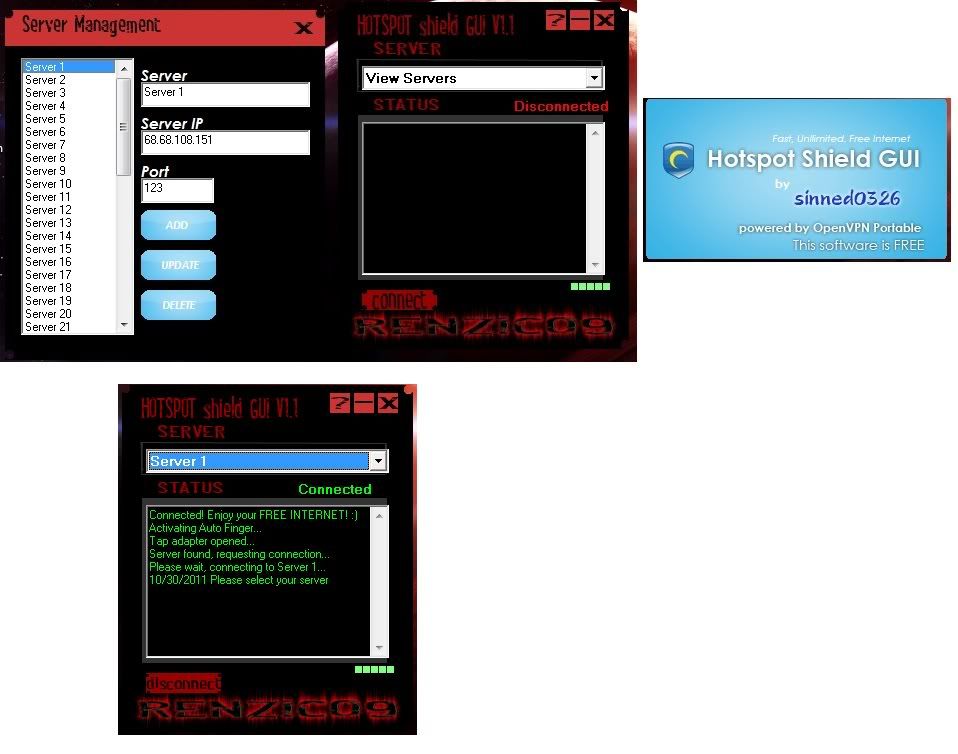 Working model
ZTE MF 180
e153u-2 globe tattoo
B200
SmartBro MF627
b933
Attachment File:
TAP-HSS20Adapter2032bit.rar
Credited To hood of Pinoyden