Do you have a lower version of windows 7 in your computer that comes pre installed such as Starter and Home Basic?
Well, it is not so cool to have those versions..
Want to upgrade without formating? Then read below:

---
Windows Anytime Upgrade
The
Windows 7
version of
Windows Anytime Upgrade
introduced many improvements, notably the upgrade time has been reduced to around 10 to 20 minutes, and upgrade license keys can be purchased at retail.
The benefit of WAU is that if one decides that one wants Windows Media Center, Aero, or Windows Fax and Scan out of a computer that currently runs the Home Basic edition, one could complete the upgrade without needing to acquire a different installation disk and without requiring a reinstall of Windows.
Note
: Before doing this I suggest you to
unplug completely
your pc/laptop from internet connection. If you're using
wifi
, disable it and
don't allow it to connect automatically
. Why? Because I'll be providing upgrade keys that are leaked and I'm not the owner of those keys(might be hunted by microsoft). I'll be only sharing the keys, so
credits goes to those who shared it first
and posted it in the internet.
Please make sure your computer is in good condition for the process to work flawlessly.
Ensure that if you're using a laptop it is connected to an electric outlet.
Try at your own Risk if you'll be using the keys uploaded!
---
This is the step-by-step of going through an upgrade from a
lower edition
of Windows 7 to a
higher edition
of Windows 7.
STEP 1
:
Launch Windows Anytime Upgrade (WAU) from Windows 7, you may click
Start
, type
windows anytime upgrade
in the search bar..,
presented with 2 options:
purchase a WAU product key online
or
enter a WAU product key
from a WAU retail package purchased in a store. Choose Enter a WAU key.
STEP 2
:
Enter
WAU product key
.(in the text file uploaded).
STEP 3
:
The WAU product key that is entered will be verified as valid(hopefully).
| | |
| --- | --- |
| | This image has been resized. Click this bar to view the full image. The original image is sized 750x562. |
STEP 4
:
Accept
license terms to proceed.
STEP 5
:
You will be asked to save your work and close all programs. To proceed, click the
"Upgrade"
button.
| | |
| --- | --- |
| | This image has been resized. Click this bar to view the full image. The original image is sized 802x540. |
STEP 6
:
The upgrade takes place! The PC will reboot many times until it is done.
STEP 7
:
The upgrade finishes and the computer is now running the version of
Windows 7
you upgraded to with all its features!
After doing the upgrade, chances are you will need to Re
Activate windows
with the respected key.
To do this, click
Start
, type
Activate Windows
in the search box, enter the
respective Activation key
,
click Activate Windows Online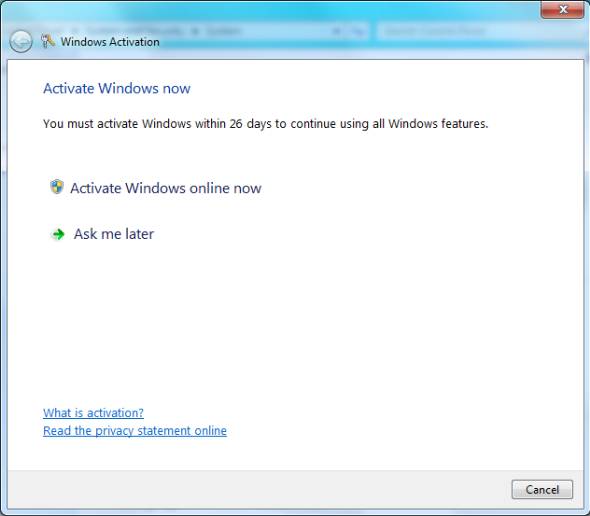 (
note
: you must still not connected to the internet when doing this).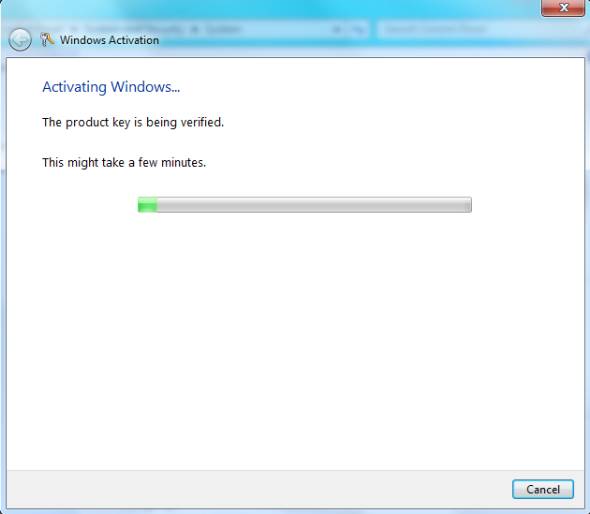 The
Activation was successful
should appear hopefully.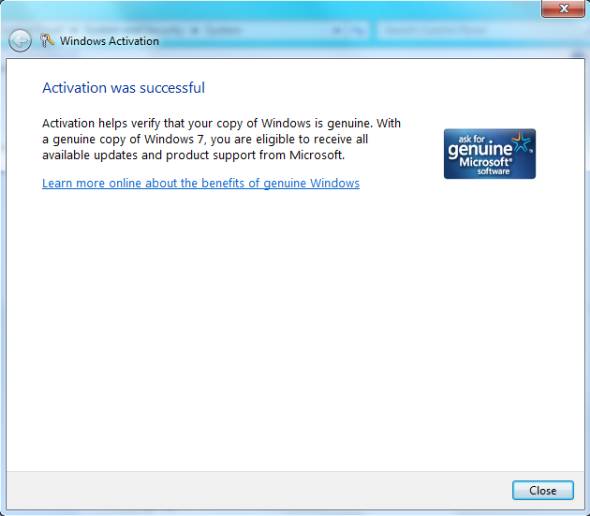 Then you may restart your pc.
Now you can try to
connect to the internet
to get updates if available.
Activation could go wrong when using the keys, it is because your windows has been updated and installed KB971033 from windows update..
so, then
please use the Loader attached to activate Windows.
Download, extract, Install,
then wait for it,
computer restarts,
then your good
!
| | |
| --- | --- |
| | This image has been resized. Click this bar to view the full image. The original image is sized 820x592. |
---
Note: Upgrade with this pattern..
Starter/HomeBasic to Home Premium
Home Premium to Professional
or
Home Premuim to Ultimate
You can not Jump from Starter/HomeBasic to Professional or Ultimate, Starter/HomeBasic should first upgrade to Home Premium to upgrade to the higher versions.
Note: Uninstall update or hide(if not yet installed)
KB971033
from Windows Update
---
You can use the loader:
1. To activate Windows
or
2. Use the Loader when flagged as non genuine!
ATTACHMENT FILES:
To upgrade starter&homebasic to homepremium.txt
To upgrade Windows 7 home premium to professional.txt
to upgrade to Windows 7 Ultimate.txt
Home Premium Product keys.txt
Windows7Ultimate Product keys.txt
windows Loader v1.9.2.zip
windows Loader v1.9.3.zip
windows Loader v2.0.3.zip
windows Loader v2.0.5.zip
windows Loader v2.0.6.zip
Enjoy:-)